Happy Earth Day! I hope you're all enjoying your Sundays. I will, until in the afternoon the storms roll in. Earth Day comes around only once a year, but really every day should be Earth Day. After all, where would we all be without the Earth?
As a little inspiration, I've picked out a few books that would be great reads on a day like this. Either, because they remind us of the vulnerability of the environment, or because it brings back memories of living in tune with nature (at least more so than most of us do now).
---
1. Heksenkind (original title: Wise Child) by Monica Furlong – Magic, potions, and adventure in tune with nature, as an orphaned child comes to live with a sorceress.
2. Earth's Children by Jean M. Auel – A child coming of age in prehistoric times throughout the series.
3. Anne of Green Gables by L. M. Montgomery – Seeing the country side through the eyes of a child, who has grown up in the city.
4. Een bever in de Biesbosch, Op zoek naar de otter and De das in gevaar by Ad van Gils – A series of books about a beaver, an otter and a badger, which describes their lives from the viewpoint of a child.
5. The Secret Life of Cows by Rosamund Young – Anecdotes about the lives of cows and other farm animals. Read my review here.
6. De Toekomsttrilogie by Thea Beckman – After nuclear war, women are in charge of this island, where they've gone back to living with nature. Read my reviews: Kinderen van Moeder Aarde, Het Helse Paradijs.
7. Divergent trilogy by Veronica Roth – Here's what happens (or could happen, though quite unlikely and far-fetched) when you try to play God by interfering in nature's creations.
8. Jurassic Park by Michael Crichton – Bringing extinct creatures back to life, and making some guesses in the process? Not such a smart idea neither.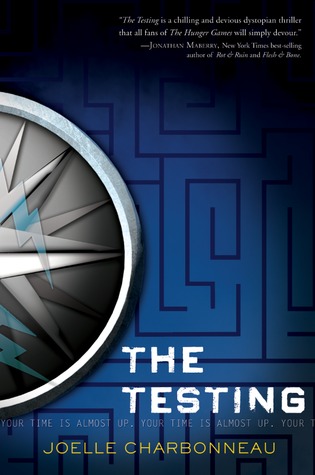 9. The Testing trilogy by Joelle Charbonneau – After the world has ended (war, ecological collapse), it had to be restructured. Now, kids fight to the death to be productive members of society.
---
These are the ones I can think of for right now. Do you have any other recommendations that would fit perfectly with Earth Day? Let me know.