Time flies by! We've already passed from July to August (we're very close anyway). I read quite a lot of books this month, as opposed to last month. Not in the least due to Sarah J. Maas. I've read series by both of these women for the first time. I'd had some experience with Maas, but wasn't impressed. So, to take the leap and try again wasn't easy. Turns out though, I was thoroughly impressed by this series and couldn't put it down until I had finished the books that are currently out.
Uncle Tom's Cabin by Harriet Beecher Stowe – 
Slammed by Colleen Hoover – 
Point of Retreat by Colleen Hoover –
This Girl by Colleen Hoover – DNF 
Noah by Sebastian Fitzek – DNF
A Court of Thorns and Roses by Sarah J. Maas – 
A Court of Mist and Fury by Sarah J. Maas – 
A Court of Wings and Ruin by Sarah J. Maas – 
Sportrusten by Koen de Jong and Maarten de Jong – 
The Jewel by Amy Ewing – 
Schema Therapy by Ashkol Rafaeli, David Bernstein and Jeffrey Young – 
The books from the ACOTAR series are definitely my favorite books this month. I only scored the first one three stars, because I found it pales in comparison to the next two. I felt I had to make some kind of distinction. I'm thinking of doing a discussion post about it (with spoilers) and of course review the books (no spoilers).
I already reviewed Slammed by Colleen Hoover, which I loved. The next book in the series, Point of Retreat, was a little less exciting.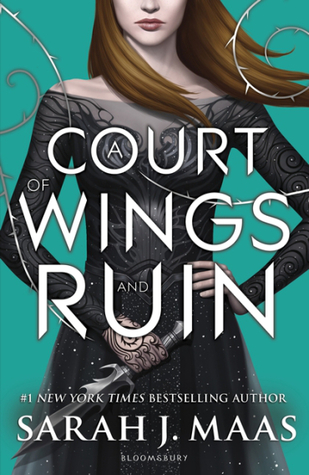 Then, the last one, This Girl, just totally annoyed me. Reading what happened in the first book from his point of view? Most of it we already knew, the added scenes just annoyed me. Plus, it kept going in circles: him talking about his past, her getting upset, everything getting better (repeat). So yea, I gave up. Plus, I really like reading from Layken's perspective better.
Which books have you read this month that unexpectedly blew you away? Or were very disappointed by?