I saw this tag about a week ago on the blog of Annemieke of A Dance With Books and it seemed like a fun one to do. Also, I've recently been going through my blog posts and I haven't done a tag in ages. It's really been so long! The tag was created by Kwante in Wonderland.
There are five questions I'll have to answer. Let's get started!
What is the first young adult book you read?
Sure, why ease into it. Start of with something ridiculously difficult. I'm honestly not sure. There didn't really used to be a clear division when I was younger. As far as I knew, there were A, B, and C books, depending on how difficult they were to read. Then there
were the adult books and that's it. That's how our library would label the books.  I can't be sure of the first YA book I read. In English, I think it might have been Twilight that got me more or less back into reading.
---
Post 3 bookish gifs and give them commentary
Just like Annemieke, I'm not a fan of gifs. They seems so over the top to me and that's just not who I am. So, I've got none to share.
---
What was the last (young adult) series you finished?
Uhm… I'll have to check that. It's been a while, but I finished The Newsflesh Trilogy at the beginning of this year.
---
Name one thing you hate and one thing you like in young adult books
When thinking of something I hate, the first thing that comes to mind are the love-triangles and insta-romances. I just really can't do those anymore. There's too many.
What I love, is the spirit of these teenagers. The confidence they often have (or find) to believe that they can change the world. Wouldn't it be amazing to have those kind of convictions? I'm someone that questions everything, even my own feelings and beliefs, so something like that is just magical to me.
---
Do this cover test and post the result
Are You Able To Identify The Real YA Cover From The Fake?
You got 9 out of 10 right!
You're a gold-standard bookworm! You can definitely identify your YA covers like a BOSS. Never stop getting your read on.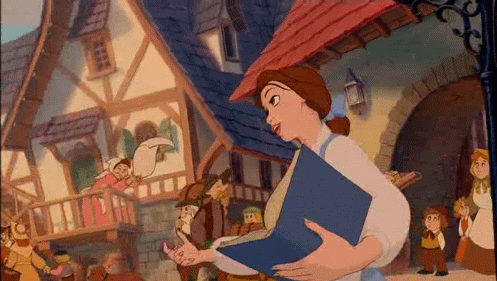 Oh look, a gif after all. I've got 9 out of 10 right. However, most of that was pure, unadulterated guesswork. I've only had three of those books with those actual covers, so I suppose I did pretty well. Admittedly, some of the photo shopping was a bit easy to spot.
---
So, that's all I got. Feel free to consider yourself tagged if you think it'd be fun to do as well!