Last week, you saw which books I'd read so far this year. Now it's time to show you the books I actually bought this year. So, get a snack while you scroll through the books, because three months is a long time and there are many books to go through.
Before I get started though, I'd like to share that so far, I've only spend €24,- on books. Which has gotten me a total of 19(!) books. Most of the books I've acquired second hand. Another few were gifts. Plus, I still had a gift card for a bookshop, which currently still has some money left on it. So far, I'm pretty proud of my.
In chronological order:
January
Nach(t)sicht by Jo Jansen – A bed time story book for adults. We've read a couple of stories from it so far, but there not really bed time stories. Mostly the made me go WTF!? Keeping me up, thinking about the story. I'm afraid this one will probably end up DNF'ed.
---
Het Gulden Vlies van Thule by Thea Beckman – I've already read this one and it's been added to me Thea Beckman collection. I already wrote a little bit to what I thought of it in my post last week. I gave it four stars on Goodreads.
---
Tirza by Arnon Grunberg – it's a pretty strange book. It's all about a family and the relationships within this family. It's crazy, but weirdly fascinating at the same time. Three stars on Goodreads.
---
The Naked Sun by Isaac Asimov – This one hasn't been touched yet. I just haven't had the time. I was excited to be able to pick this up though for only 50 cents.
---
Of Mice and Men by John Steinbeck – I've read this story once before and I remember quite enjoying it, so when I saw this one for only 50 cents as well, I figured 'why not?'.
---
Second Foundation by Isaac Asimov – another Asimov (yes, also 50 cents). Though, I only just found out, that technically, this is not the second book, but the third in the Foundation 'series'. So I suppose I've got a reason to buy the second one now too.
---
Extremely Loud and Incredibly Close by Jonathan Safran Foer – This one is supposed to be awesome, right? Hopefully I'll get to it soon. Another second hand buy for cheap, so I couldn't leave it on the shelves. Have you read it? How is it?
---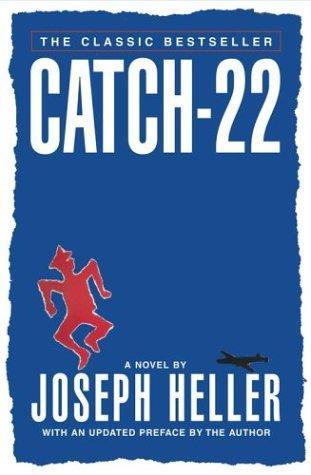 Catch-22 by Joseph Heller – who could walk right past such a classic, when it's only €2,-? Hopefully it's as good as one of the other buyers there told me.
---
Trainspotting by Irvine Welsh – another book I've heard a lot about and therefore couldn't leave behind. I absolutely love the book market in Glanebrug, where I bought so many of these books.
---
The Da Vinci Code by Dan Brown – I've read this before ages ago, but I had small paperback copy, that since has gone lost. I saw this one at the book fair and obviously had to get the amazing illustrated hard cover version for €1,50. How could I not?
---
Camera Obscura by Hildebrand – so, this is a very pretty old book. I have no idea what it's about. My mom made me get it at the book market, so I did. That's all there is to it at the moment.
---
Blackout by Mira Grant – loved it! Here you can find my review of the series.
---
February
The Chemist by Stephanie Meyer – this was a pretty good book with a kick-ass female lead. Definitely recommend, I gave it four stars on Goodreads. Unfortunately not a book you for rereading, in my opinion.
---
Das Josuha Profil by Sebastian Fitzek – A great thriller, where it's hard to figure out who to believe at times. Some very interesting characters, which alone would make it worth reading this book. As far as I can gather from Goodreads though, there is no English translation available, but if you can read Dutch, German or Spanish, you should give this book a shot. Or any of the other books by Fitzek.
---
Die Girls von Riad by Rajaa Alsanea – original title: بنات الرياض (Girls of Riyadh). I've still to read this, but I'm quite excited I found this. A perfectly lovely second hand hard cover in all pink. The reviews on Goodreads seem either very positive or very negative. Can't wait to find out where I stand!
---
Running like a Girl by Alexandra Heminsley – I thought this one was great! I gave it 5 stars on Goodreads and wrote a review on the blog here. Have you read it? Let me know what you thought!
---
Das Autogene Training by Abbas Schirmohammadi – a not so concise book about autogenic training. It has some great practices in the back though, so I keep it around at work.
---
Lost in a Book by Jennifer Donnelly – I still haven't had the time, but I really want to write a review of this one, explaining why I didn't love it as much as everyone else seemed to. It does have a beautiful cover however! I felt quite generous giving it 3 stars on Goodreads.
---
March
Die Therapie by Sebastian Fitzek – this one was just waiting for me on the shelves of a free little library. As I've loved the previous book I've read by Fitzek, I couldn't leave this one behind. I hope it's as good as the other two I've read.
---
So, those were the books I've acquired so far this year. How many books have been added to your shelves? Do you also get excited when you find a great book in a second hand store, or do you prefer to buy your books new? Let me know!