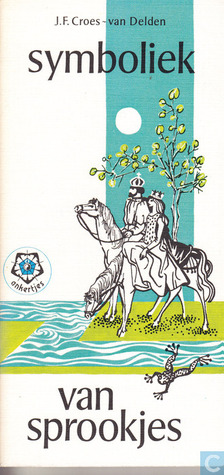 Synopsis
Het feit dat sprookjes een eeuwenlang leven beschoren is, bewijst hun grote waarde. Net als in vele mythen ligt in de sprookjes een diepe symboliek verborgen. Het is fascinerend om deze symboliek te ontdekken. Bekende en onbekende sprookjes krijgen opeen een heel andere betekenis. Wij herkennen de psychologische structuur van de mens, zijn ontwikkelingsgang en inwijdingen door het leven.
---
Bullet-point review
★★★☆☆

+ meaning of numbers
+ meaning of characters
+ symbolism
+ fascinating
– objects were not discussed

---
Full Review
It was so interesting reading the different interpretations of the fairy tales. I'll probably have a completely different view on them from now on. Several different fairy tales were discussed and when I do read those fairy tales (again), I'll whip out this book to refresh my memory concerning the symbolism.
I did miss the discussion of symbols in this book however. A lot of different characters were discussed and their representation in the story. Objects or symbols were not discussed, which was a shame. Numbers however were included and seemed to always have a certain meaning, no matter the story.
If you like fairy tales, I would recommend reading a book like this. It gives you a great (renewed) insight into fairy tales.
---