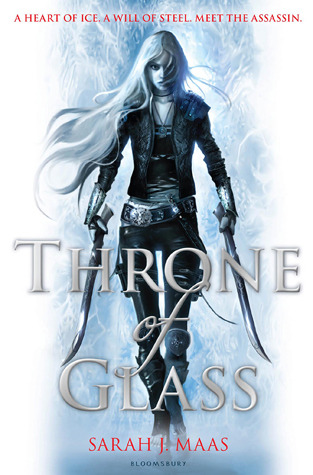 Synopsis
In the dark, filthy salt mines of Endovier, an eighteen-year-old girl is serving a life sentence. She is a trained assassin, the best of her kind, but she made a fatal mistake. She got caught.
Young captain Westfall offers her a deal: her freedom in return for one huge sacrifice. Caleaena must represent the prince in a to-the-death tournament – fighting the most gifted thieves and assassins in the land. Live or die, Celaena will be free. Win or lose, she is about to discover her true destiny. But will her assassins's heart be melted?

---
Bullet-point review
★★★☆☆

+ shows a lot of promise
+ interesting characters
+ political intrigue
– prequel vibe
– love-triangle in-the-making
– various perspectives

---
Full Review
Reading this, I felt like I was reading a prequel. Even though there is actually a prequel to this series. Somehow it didn't feel like the story was actually starting until about the last quarter of the book. Unlike what I had hoped for, since so many love this series, this book didn't blow me away.
It was an okay read.
Besides feeling like a prequel, I didn't care much for the not-yet-come-to-fruition love-triangle. In this book, like many others, the extra perspectives didn't add anything to the story, besides being able to predict what was going to happen.
I do think this book shows a lot of promise as to how the series can continue. I'm very tempted to get the next book to see if it gets better. *fingers crossed*
---