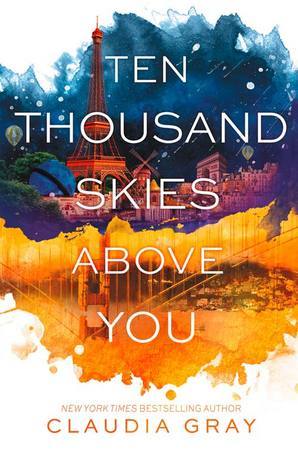 Synopsis
Marguerite Caine has done the impossible, traveling to alternate dimensions with the Firebird – the brilliant invention of her parents, her boyfriend Paul, and their friend Theo. But she has also caught the attention of enemies willing to kidnap, blackmail, and even kill to use the Firebird for themselves.

When Paul's soul is splintered into four pieces – pieces that are trapped within Pauls in other dimensions – Marguerite will do anything, and travel anywhere, to save him. But the price of his safe return is steep. If she doesn't sabotage her parents in multiple universes, Paul will be lost forever.
Unwilling to sacrifice her family, Marguerite enlists the brilliant Theo to help. The two forge a plan to save Paul and the Firebird, but succeeding means outsmarting a genius and risking not only their lives but also the lives of their counterparts in every other dimension.
Their mission takes them to the most dangerous universes yet: a war-torn San Francisco, the criminal underworld of New York City, and a glittering Paris where another Marguerite hides a shocking secret. Each leap brings Marguerite closer to saving Paul – but her journey reveals dark truths that lead her to doubt the one constant she's found between worlds: their love for each other.

---
Bullet-point review
★★★★☆

+ revisiting some of the old worlds
+ plot twists! (some foreseeable, all awesome!)
+ ending
+ storyline
+ characters differ from world to world

 – new worlds not as gripping as those in the first book

---
Full Review
As I loved the first book in the Firebird trilogy, I couldn't wait to get started on this one. It didn't start off very exciting, but luckily that was quickly remedied. I enjoyed this storyline a lot more than the first book; there was more excitement and some highly dubious characters. Throughout the story there were a couple of amazing plot twists. Some of these I saw coming ahead of time, however there were some I didn't see coming. I loved every single one of them!
Another great aspect was that the main characters were different in the other dimensions that were visited. Unlike the first book, the characters showed more diversity, which added another level of dept to the book and removed some of the naivete from Marguerite.
The one thing that wasn't as great, was the worlds they visited. They were all quite bland. This really distracted from the story, especially since the worlds in the first book totally blew me away. In this book however, we only visited the most fascinating one (the one based on ancient Rome) for a very short amount of time. All the other ones are fairly similar to our world, and thus were a lot less interesting.
---