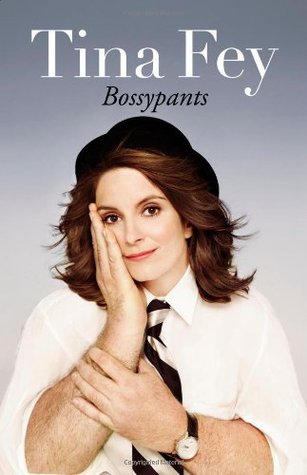 Synopsis

Before Liz Lemon, before "Weekend Update," before "Sarah Palin," Tina Fey was just a young girl with a dream: a recurring stress dream that she was being chased through a local airport by her middle-school gym teacher. She also had a dream that one day she would be a comedian on TV.

She has seen both these dreams come true.

At last, Tina Fey's story can be told. From her youthful days as a vicious nerd to her tour of duty on Saturday Night Live; from her passionately halfhearted pursuit of physical beauty to her life as a mother eating things off the floor; from her one-sided college romance to her nearly fatal honeymoon—from the beginning of this paragraph to this final sentence.

Tina Fey reveals all, and proves what we've all suspected: you're no one until someone calls you bossy.

(Includes Special, Never-Before-Solicited Opinions on Breastfeeding, Princesses, Photoshop, the Electoral Process, and Italian Rum Cake!)

---
Bullet-point review
★★★☆☆

+funny
+interesting

 -trying too hard to be funny
-unrelevant passages

---
Full Review
I enjoyed about half the book. Half of it was funny, well-written, intriguing and therefore great to read. The other half wasn't funny, or trying-too-hard-to-be-funny and failing. The books seems to be more a random recollection of certain things in Fey's past than an actual memoir. In a book, which in said to be "reveal all", one would expect a few more things to be revealed.
It does include quite a few never-before-solicited opinions, which are mostly just not very relevant, though some of them are funny (others miss the ball).
Those passages, where Fey tries to make the book funny, but (for me) doesn't succeed, are usually the passages that aren't meant to be funny. In my opinion, there are parts of a persons life that with the best of efforts are just not funny and thus should not be portrayed as such.
In the end, I would say I expected more from this book and Fey.
---