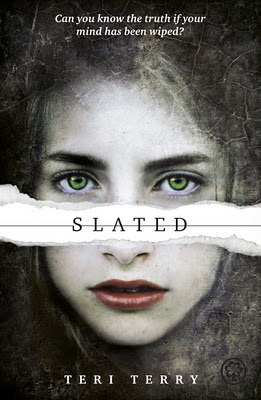 Synopsis
Kyla's memory has been erased,
her personality wiped blank,
her memories lost for ever.
She's been Slated.
The government claims she was a terrorist and that they are giving her a second chance – as long as she plays by their rules. But echoes of the past whisper in Kyla's mind. Someone is lying to her, and nothing is as it seems. Who can she trust in her search for the truth?
---
Bullet-point review
★★★★☆
+ interesting idea
+ new information given out at perfect times
+ YA psychological thriller
– some of the writing seemed off
---
Full Review
I loved the fact that this was a YA psychological thriller. There are not a lot of those around. Most YA books focus more on the physical world than the psychological one.
The idea of a mind being completely wiped to start all over is a fascinating one and the way information was dispensed about that throughout the book was done perfectly; it kept making me come back from more (or in reality: made it impossible to put down the book).
Somehow the writing didn't quite grasp me however. I find it hard to point to an exact cause. Though I felt like some of the sentences just didn't really flow well. This luckily had very little impact on the actual story. I feel like I should point out that the writing was bad; far from it. Just somehow felt off to me, which does quite match the story; something's off there too (intentionally).
No matter that, I'm looking forward to continuing this series!
---