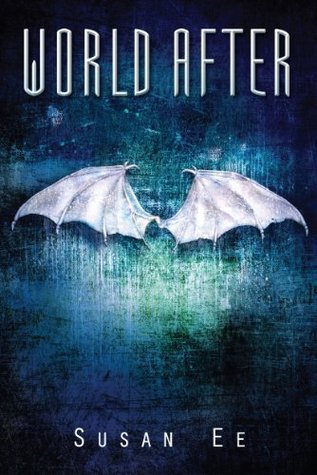 Synopsis
The survivors of the angel apocalypse begin to scrape back together what's left of the modern world. When a group of people capture Penryn's sister Paige, thinking she's a monster, the situation ends in a massacre.
Paige disappears. Humans are terrified. Mom is heartbroken.
Penryn drives through the streets of San Francisco looking for Paige. Why are the streets so empty? Where is everybody? Her search leads her into the heart of the angels' secret plans, where she catches a glimpse of their motivations, and learns the horrifying extent to which the angels are willing to go.
Meanwhile, Raffe hunts for his wings. Without them, he can't rejoin the angels, can't take his rightful place as one of their leaders. When faced with recapturing his wings or helping Penryn survive, which will he choose?
---
Bullet-point review
★★★★☆
+ more about Raffe's feelings
+ Pooky Bear
+ angels' motives for the apocalypse
-not enough Raffe
-lots left unanswered
---
Full Review
As in the previous book, the characters are brilliant. All of them have their own agenda's and wishes. It also shows quite clearly what can happen in a crowd when mob-mentality kicks in (it's not pretty).
The events are a bit harder to grasp in this book. New creatures have been created, which complicates the whole story; it's related to the purpose of the angel invasion, however so much of it has been left unsaid, that I'm still not quite sure about what's going on.
We learn a bunch more about Raffe, which is great, but his appearance in the book is too short to satisfy me.
It's a decent sequel (4 stars), however I hope the next book answers some more questions.
---