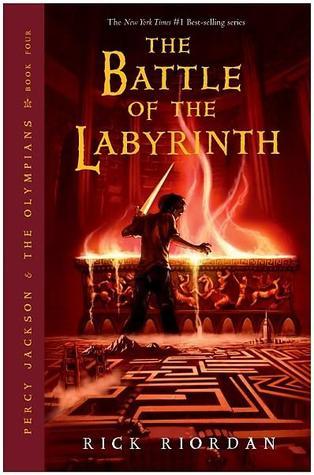 ★★★★☆
Synopsis
Percy Jackson isn't expecting freshman orientation to e any fun. But when a mysterious mortal acquaintance appears on campus, followed by demon cheerleaders, things quickly move from bad to worse.
In this latest installment of the blockbuster series, time is running out as war between the Olympians and the evil Titan lord Kronos draws near. Even the safe haven of Camp Half-Blood grows more vulnerable by the minute as Kronos's army prepares to invade its once impenetrable borders. To stop the invasion, Percy and his demigod friends must set out on a quest through the Labyrinth – a sprawling underground world with stunning surprises at every turn. Full of humor and heart-pounding action, this latest book promises te be their most thrilling adventures yet.
Review
Firstly, I really enjoyed seeing some of other characters really being back in the story: Annabeth, Nico, Tyson, Rachel. I love these characters and the last book, where most of the disappeared (so to say), wasn't nearly as much fun.
Besides that, the story is action-packed. There's constantly something happening or circumstances are changing, so that plans need to adapt.
Considering this is the fourth book in a series, there's very little new that I can add; Riordan's writing style is still amazing and impeccable. The characters he created are superb, and the story continues in a logical fashion. It's not too complicated, as it's a children's book, but that shouldn't bother anyone. It definitely doesn't bother me. Then again, I do love children's literature.