Angelfall
Susan Ee
(cover art by Micheal Lorenzo)
Hodder & Stoughton 2013
£6.99 (UK)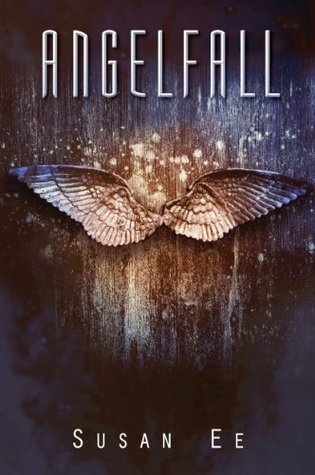 ★★★★★
Synopsis
It has been six weeks since the angels returned to earth and destroyed the world as we know it.
When they fly away with a helpless little girl, her sister Penryn will do anything to get her back…
Review
I have to admit, I was very hesitant to pick this up. Evil angels? Really? I just didn't know if it would be believable at all. Especially after Supernatural turned all weird (in a bad way) when they made their overarching story line about angels (though I still love Cas). Let's just say, I really wasn't sure what I could expect from this. Sure, lots of people liked it, but lots of people still like Supernatural, while I think it got worse after season 5.
Anyway, the beginning of the book just about confirmed all of this. Evil angels were laughable. How could anyone buy into this? Honestly, I couldn't figure it out. Until I finished the second chapter. Somehow, the angels had become creepy, scary, and something you should definitely stay away from. I wasn't laughing anymore when angels were mentioned and could relate to the fear the characters felt in the book. I started to enjoy the story, and then, love it!
The story was great and fast-paced. The unlikely alliance between Raffe and Penryn was a pleasure to read. Penryn's martial art skills had a proper explanation; she didn't just learn all of it herself in two weeks or something (in some novels this seems to magically be the case). I also thought it was interesting that Penryn's mom and sister both had disabilities; all too often in novels everyone is perfectly fine, which isn't very realistic.
There was a lot to love about this story, and I loved all of it, even if I was very hesitant to read it at first.