There's been this trend lately of great stories with kick-ass female characters. Seems very feminist, or does it?
Now, just as a disclaimer, I do love most of these books and stories and have enjoyed reading them quite a bit. This however, doesn't mean that there aren't recurring issues I can't be critical about with regards to their lack of feminism in certain respects. While I'm of the opinion that all kinds of women should be represented in books, this still happens very little. The things I'll mention are only a problem because they're overused. If they were only used sporadically I feel it wouldn't really be an issue and in fact promote diversity in characters. As it stands, the following is more of a trend, which is not a good thing.
One of the first things that's noticeable in a lot of YA is the young woman who doesn't feel she looks very good, maybe she doesn't think of herself as ugly, but she's sure she's definitely nothing special. She doesn't have the confidence to not worry about her looks. We all know these stories, right? It's just about all of them. A young woman who keeps wondering why that super-awesome-totally-cute/hot/drool-worthy guy is into her.
I'm gonna ignore the heteronormativity for now, though I'm sure I'll have a post about this as well at some point.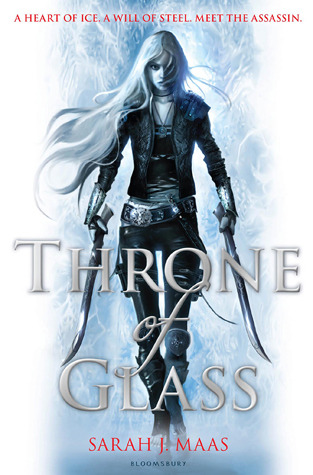 First of all, the focus on beauty and having to be beautiful in our society is already an issue; why do women have to be beautiful, why can't they just be ugly without everyone and their grandma commenting on it? Honestly, I've never understood why. Sure, someone's ears might be huge, but what's the point in commenting on it? It's not going to change anything, except that if this person hears, they might even feel worse about themselves. Not everything is aesthetically pleasing. It can't be, as what is pleasing is defined differently for every single person. Something that doesn't appeal to you, will appeal to someone else. Trying to fit someone into a mold of what's beautiful to you, is a pretty bad idea.
I want to take this even further. Everyone understands beauty is different for different people. But, should why do we really focus on beauty at all? Dove's natural beauty campaign for example. It seems great and inclusive (though it's not!), but why is beauty so important? It really shouldn't be. And with the campaign, Dove (again) focuses on beauty; you have to be beautiful. In your own way, sure, but still beautiful. Why isn't it ok for people when someone is not beautiful?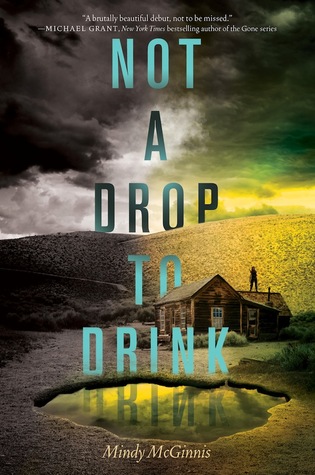 A lot of female main characters in book do this as well; they focus on the beauty they do or do not have. The world's falling apart and they need to try their best to survive AND look good while doing it. I've never read a survival book about a man who still had the need to look gorgeous while surviving the apocalypse. Why can't there be more women in books that also have the same disregard for the exact state of their looks?
So far, I can only think of two characters from popular books that do not seem to have this problem: Katniss Everdeen from The Hunger Games by Suzanne Collins; she gets changed a lot by others, but none of it really on her own volition, and Lynn from Not a Drop to Drink by Mindy McGinnis; there is very little in terms of looks in this book. That is, if I remember right. Please correct me if I'm wrong. And let me know if there are other characters that should be part of this as well.
On Instagram, I asked for some help to come up with some other characters. These are from books I don't know myself, but I've been assured they're definitely worth mentioning as well. Can you come up with more?
The idea was to just write one post about this, but there's so much to say that in a next post I'll tackle another aspect of these "strong female characters" that bothers me, because it's practically become a trope instead of a characteristic.