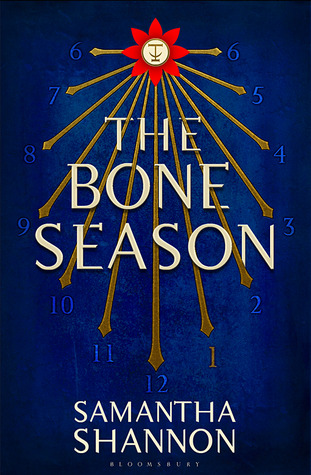 ★★★☆☆
Synopsis
The year is 2059
Nineteen-year-old Paige Mahoney is working in the criminal underworld of Scion London, based at Seven Dials, employed by a man named Jaxon Hall. Her job: to scout for information by breaking into people's minds. For Paige is a dreamwalker, a clairvoyant – and in her world, the world of Scion, she commits treason by simply breathing
It is raining the day her life changes for ever. Attacked, drugged and kidnapped, Paige is transported to Oxford – a city kept secret for two hundred years and controlled by a powerful, otherworldly race called the Rephaim. Paige is assigned to Warden, a Rephaite with mysterious motives. He is her master. Her trainer. Her natural enemy. But if Paige wants to regain her freedom she must allow herself to be nurtured in this prison where she is meant to die.
Review
For me, this was just an ok book. To begin, I had some trouble with the writing. There is so much information coming at you when you start the book, on top of which there is a lot of slang, which doesn't make it any easier to understand the information. There's a glossary and a chart though, if you're one of those people that likes to flip back and forth to understand what you're reading. On top of that, the story gets broken up by extremely long flashbacks, that, for their length, add very little. Because of this, the book drags on for a while. It gets better in places, but the could've been much shorter, which would've made it much better.
The plot an sich was quite interesting. One might say it's nothing new (plenty of people have pointed this out), but I enjoyed it nonetheless. The characters and the unique world made it so very interesting to read. Paige, the main character is head-strong and refuses to comply with just about anything her captors tell her. One of the other main carries a secret with them that's slowly revealed throughout the book.
One thing that annoyed me though is that at the end of the book there is this sudden romance. Reading more YA you can probably see it coming from miles away, though oddly enough there is nothing to hint at this throughout the book, which is why it surprised me. Honestly, I was already thinking: "awesome, a YA novel without some ridiculous romance" and then that happened. Ugh.
The world Shannon created is also amazing. It's explained throughout the book how it came to be the way it is. It took me a while though to understand it took place in an alternate universe though. I thought I was just reading about London in the future at first, but soon realized this didn't seem to be the case. Besides that little annoyance, she's built a world where those that are different are feared and preferably killed. Because of the alternate universe, I'd say it's more of a fantasy dystopian, than a fantasy sci-fi. I suppose that technically doesn't matter though.