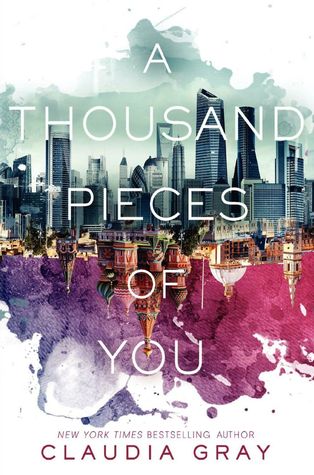 ★★★★★
Synopsis 
Marguerite Caine grew up surrounded by cutting-edge scientific theories, thanks to her brilliant physicist parents. Yet nothing is more astounding than her mother's latest invention – a device called the Firebird, which allows people to leap into alternate dimensions.
When Marguerite's father is murdered, all the evidence points to one person – Paul, her parents' enigmatic star student. Before the law can touch him, Paul escapes into another dimension, having committed what seems like the perfect crime. But he didn't count on Marguerite. She doesn't know if she can kill a man, but she's going to find out.
With the help of another physics student, Theo, Marguerite chases Paul through various dimensions. In each new world Marguerite leaps to, she meets another version of Paul that has her doubting his guilt and questioning her heart. Is she doomed to repeat the same betrayal?
As Marguerite races through these wildly different lives – a grand duchess in Tsarist Russia, a club-hopping orphan in a futuristic London, a refugee from worldwide flooding on a station in the heart of the ocean – she is swept into an epic love affair as dangerous as it is irresistible.
Review
Let's start with the writing style, which is not particularly special; just quite nice, easy and flowing. This makes it easier to focus on the plot. The plot is quite straight-forward, but changes as revelations are made throughout the book. The best part though? There is always something going on. I didn't find any quieter moments, where I could just put down the book and do something else. I had to at some point, but I really didn't want to! Although some parts were a little predictable, others were not. Gray created a great story!
The world building in this book is amazing, or rather the world buildings, as there are several different ones that we go to. My favorite was the second one they visit (no, I'm not saying which one that was, I'm trying my best to avoid all spoilers!). All of them have their unique characteristics and people.
I also really enjoyed the use of science to explain why all of this could happen and did happen, and why certain people existed and kept meeting throughout very different worlds. I know it's not real science, but I like that Gray tried to make it seem as if it were. I'm one of those nerds that likes to imagine what it would be like if it were real, and for that the science has to be right. In the world Gray created. The science was right.
The interactions between the characters was also one of my favorites things in this book. Not the idiotic love-triangle, that  could've been skipped, but the interaction between Marguerite and the families she had in all the different dimensions. Those moments were so precious! Amazing! Again, especially in the second world.